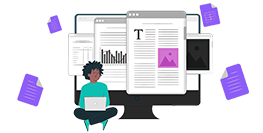 A blog is a type of page that regularly publishes content in the form of articles or posts on a specific topic. A newsletter is a written piece regularly sent out to subscribers via email or physical mail. Both help to build and maintain a relationship with subscribers, promote products or services, offer valuable content, and provide updates related to the business.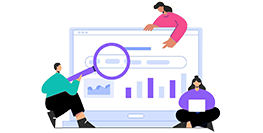 Search Engine Optimization (SEO)
SEO stands for Search Engine Optimization and is a practice often used to optimize a website so that it ranks higher in search engine results pages (SERPs). It works by improving website content, structure, and links to make it more relevant to search engines and can include things like blogs, content, newsletters, and social media.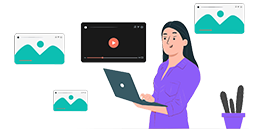 Video Ads/Podcasts/Shorts
Video ads are a type of advertising displayed in video format on various platforms. Their purpose is to promote products, services, or brands to a wide audience in an engaging and compelling way. There are many ways video ads can come into play, such as promotion shorts or even a full hour long podcast!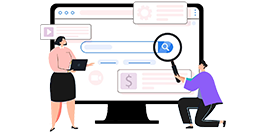 Search Engine Marketing (SEM)
Search Engine Marketing (SEM) is a paid digital marketing strategy that involves promoting advertising and optimizing a website's visibility in search engine results pages (SERPs) using platforms such as Google Ads, Instagram, etc.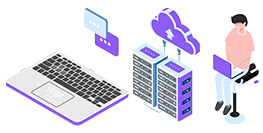 IT services work to provide management and support of technology-related processes and systems that businesses use to store, process, transmit, and protect data. These services include things like networking, data backup and recovery, server construction, etc.