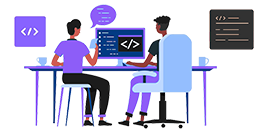 Websites allow you to create an online presence for your product or organization. It provides a platform to showcase information, products, or services to a global audience.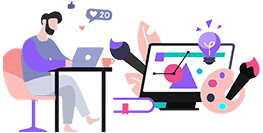 Graphic Design is important for businesses as it captures attention, creates desire, and establishes brand identity. It can help products stand out in a crowded market, highlight their features and benefits, and lead to increased sales.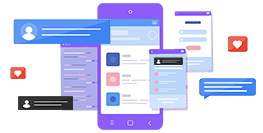 Social media marketing refers to the process of using social media platforms to promote a product or service. It involves creating and sharing content, engaging with followers, and running targeted advertising campaigns.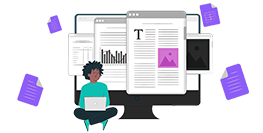 A blog is a type of page that regularly publishes content in the form of articles or posts on a specific topic. A newsletter is a written piece regularly sent out to subscribers via email or physical mail. Both help to build and maintain a relationship with subscribers, promote products or services, offer valuable content, and provide updates related to the business.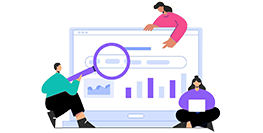 Search Engine Optimization (SEO)
SEO stands for Search Engine Optimization and is a practice often used to optimize a website so that it ranks higher in search engine results pages (SERPs). It works by improving website content, structure, and links to make it more relevant to search engines and can include things like blogs, content, newsletters, and social media.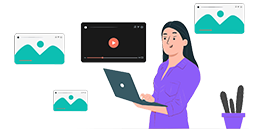 Video Ads/Podcasts/Shorts
Video ads are a type of advertising displayed in video format on various platforms. Their purpose is to promote products, services, or brands to a wide audience in an engaging and compelling way. There are many ways video ads can come into play, such as promotion shorts or even a full hour long podcast!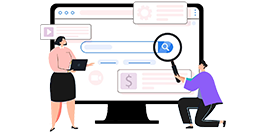 Search Engine Marketing (SEM)
Search Engine Marketing (SEM) is a paid digital marketing strategy that involves promoting advertising and optimizing a website's visibility in search engine results pages (SERPs) using platforms such as Google Ads, Instagram, etc.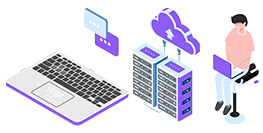 IT services work to provide management and support of technology-related processes and systems that businesses use to store, process, transmit, and protect data. These services include things like networking, data backup and recovery, server construction, etc.
Sit back and relax! We'll have a friendly chat to understand your goals and shape the strategy that best fits your needs!
After brewing ideas with you, we'll send you a proposal with different packages to choose from based on our discussions.
If you have any tweaks or questions, now's the time to share. Once you're satisfied, we'll lock in your plan for action.
Our team gets to work, making your plan a reality. We'll handle the nitty-gritty, ensuring your journey is smooth sailing.
We're here to listen. Your feedback guides us, and we're always ready to refine your plan as you need. After all, your success is our joy!
Enjoy your first month FREE on certain services
Let's set your journey to success in motion,
together!
We're your one-stop shop, crafting hassle-free marketing strategies and providing top-notch IT services for ultimate security. Let us handle the complexities while you enjoy the results.